Here's a rare opportunity to grab a piece of American cleantech history – ignominious though it may be – and you don't even have to leave home to do it. Solyndra's "surplus and non-core to production assets and inventory" will be auctioned off beginning Wednesday, Nov. 2, at 10 a.m. PDT, with bidding by phone and the Web available for those not wanting to schlep to the bankrupt solar manufacturer's erstwhile headquarters in Fremont, Calif.
Regular folks might be interested in some of these Solyndra goodies available: Hundreds of "Dell, IBM, Fujitsu, and other brand name" computers; printers galore; networking gear from Cisco, Juipiter, HP and others; and "brand name high-end executive office furnishing, work stations desk and chairs."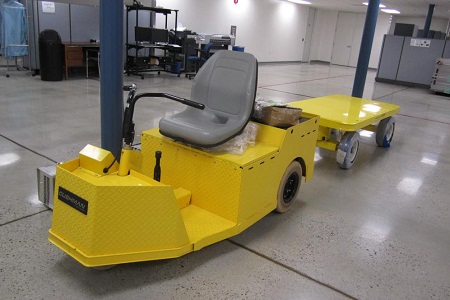 Then there's the geekier, industrial odds and ends: miles of copper and other precious metals equipment wiring and cables, as well as pumps, spectrometers, inline substrate washing systems, small electric vehicles, glass coating systems and rotary lift systems.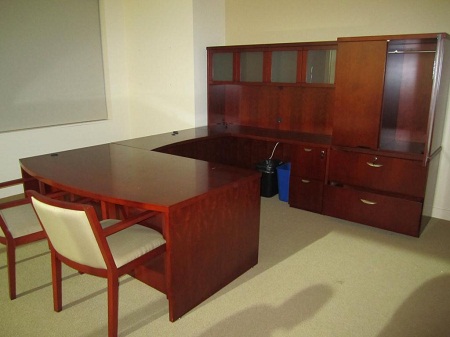 And lest we forget what this failed enterprise was all about: More than 7 megawatts of Solyndra solar panels of various wattages, up to 165 watts, will also go on the block before the auction closes at 5 p.m. PDT on Wednesday, Nov. 3.
As has been reported, this auction is unlikely to return anything of the $528 million that taxpayers are on the hook for in the bankruptcy, since the U.S. Department of Energy, hoping to keep Solyndra alive, had brought in private investors and guaranteed them the first $75 million in assets in the event the company tanked. The company did tank, of course, on Aug. 31, giving opponents of government support for renewable energy a platform to attack the loan-guarantee program that had been used to aid Solyndra.
However, there might hope for taxpayers from the auction of the whole Solyndra operation in what is known as a turnkey sale. Potential buyers – and the Wall Street Journal reported there might be as many as 25 – have until Nov. 16 to submit an offer, according to Bloomberg News, with a hearing set for Nov. 22 to approve a sale.