According to the Guinness Book of World Records, Yuma, Ariz., is the sunniest city on Earth – making it the perfect place to put solar energy technologies to the test. Arizona Western College, in Yuma, will soon be home to a 5-megawatt (MW) photovoltaic array that will do just that.
Combined with the college's existing rooftop array on the Agriculture and Science building, the total solar installation at the college will generate enough energy to cover virtually 100 percent of the school's energy needs. But what makes this installation unique is that it will also serve as a testing and demonstration site for manufacturers from around the world to assess their latest products.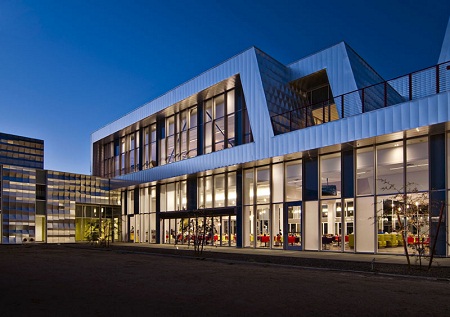 The 600-acre campus offers a consistent platform on which various types of photovoltaic technology will be tested: monocrystalline, polycrystalline, thin film, high concentration and low concentration. The site will also feature single- and dual-axis tracking systems and state-of-the-art metering and inverter technology. The school has chosen to offer Satcon Technology's utility-scale PowerGate Plus and Solstice inverter solutions for interconnection at the site. All of Satcon's equipment includes "advanced utility-ready features" to simplify grid interconnection–a necessity when so many different types of modules are in use.
This site will go online this month, with an anticipated energy output of 10,500,000 kilowatt-hours (kWh) of electricity per year – equivalent to the annual consumption of about 879 households in Yuma. The system will complement AWC's science, engineering, and career and technical programs curricula. The school is also developing a solar technology curriculum that will include the campus PV array and testing facilities as learning laboratories, with certificates and degrees in solar technology and solar installation currently under development, to prepare students for green jobs.
You can even "watch" the install happen live online here.