At Portland Community College — thanks to a partnership with the U.S. Department of Energy's (DOE) Office of Energy Efficiency and Renewable Energy — fuel cell systems from ClearEdge Power will not only help to cut the school's greenhouse gas emissions by 37 percent, but also serve as a "living laboratory" for students interested in renewable energy.
Two ClearEdge5 fuel cell systems are installed at the school and monitored for performance by researchers at DOE's Pacific Northwest National Laboratory, who will analyze technical, economic and environmental performance over the next several years. The laboratory will then compile its analysis in a report to DOE's Fuel Cell Technologies Program, which includes "a diverse group of West Coast organizations." The project is designed to accelerate the adoption of fuel cell technologies in a variety of industries by demonstrating the environmental and cost savings delivered by combined heat and power fuel cell technologies.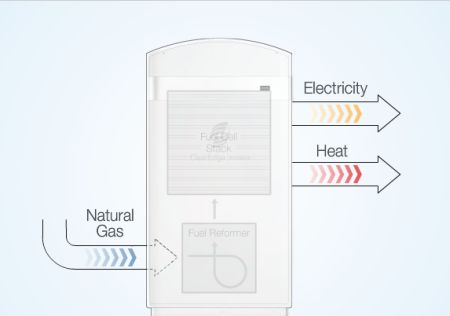 PCC said it has a focus on sustainability education via multiple programs and interdisciplinary studies emphasizing energy technology, energy conservation, green building design and environmental research. Now the institution will have an opportunity to "walk the talk" while bolstering academics by establishing fuel cells as part of the college's alternative energy curriculum.
This new installation is expected to become an integral part of a new educational program and will be leveraged by the college to try and promote cleaner sources of energy to the local community.