Users of home energy monitors now have an additional tool at their disposal to help get accurate energy usage information. OptiSmart is an optical reader and transmitter that is designed to give consumers a clearer picture of their home electricity by providing billing compatible usage information.
Current Cost, the United Kingdom-based home energy monitor manufacturer, created the OptiSmart device. It works by counting the digital pulses of electric LED impulse meters, which results in real-time readings. The information then gets transmitted into the Current Cost EnviR energy monitor to be analyzed and interpreted. Consumers can go into a  Web dashboard to see their home's energy usage.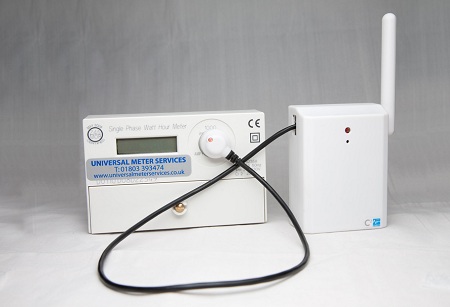 The information provided by OptiSmart gives users what is essentially a meter reading that tells them clearly what their energy consumption is. And, as energy prices continue to rise, the tool makes it even easier for consumers to save money by seeing where their energy is being wasted.
The OptiSmart can only be used with compatible electricity meters that work in conjunction with the Current Cost energy monitor. Before buying an OptiSmart, you'll want to check here for compatibility with your current system.
Become a Green Earthling Deal email subscriber by Friday, October 28, and you could win a wireless solar keyboard from Logitech! Either Mac or PC, it's your choice.