A handful of green technology projects across the country have been awarded a combined $12 million in funding. Recently announced on the Department of Energy's website,  the i6 Green Challenge is an initiative meant to forward green innovations, promote entrepreneurship and create jobs.
The winning projects are located in Florida, Iowa, Louisiana, Michigan, New England and Washington. Each will receive up to $1 million from the Economic Development Administration and up to another $6 million in additional funding and assistance from other federal departments. Projects eligible for the challenge had to fall into one of four categories: renewable energy, energy efficiency, reuse, reuse or recycling or green building technology and manufacturing.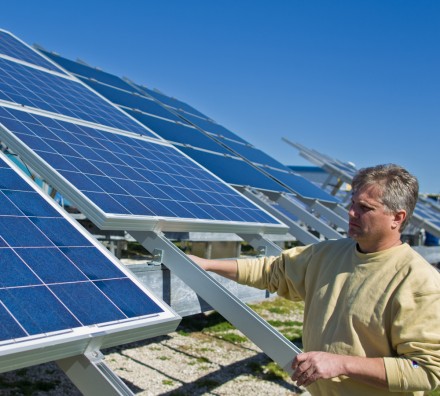 The winning project in Florida includes a team made up of the University of Central Florida, Technological Research and Development Authority and Florida Energy Systems Consortium. The group was awarded $1.3 million that will be used to advance solar power technologies, energy efficiency models and the production of hydrogen fuel cells and ethanol.
In Louisiana, Louisiana Tech University was awarded $1.1 million. The university will use the money to partner with both public and private organizations, already working on green technologies. These technologies include the  development of a  special concrete that can reduce a carbon foot print by 90 percent. Researchers at the university are also working on improved solar panel manufacturing techniques and ways for electronic devices to harvest their own wasted energy.