With a total of 11 Leadership in Environmental and Energy Design (LEED)-certified facilities in North America, Honda has more LEED certified buildings than any other automaker. The company just announced two newly certified buildings.
Honda's North America Powertrain Division, in Anna, Ohio, is one of the newly certified buildings. The center is the largest engine plant in Honda's global network. During construction, new materials were locally sourced and 50 percent of the total materials that were used were recycled or reused. Cool roof technology was also added to the building, as was energy-efficient lighting. Honda officials say annual carbon dioxide emissions from the building were cut by 470,000 pounds.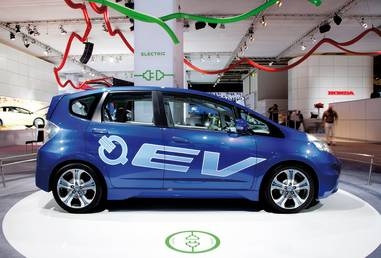 The other new LEED certification went to Honda Canada's new headquarters in Markham, Ontario, which earned Gold status. Features of the building include energy-efficient heating and cooling systems, water reduction systems that have cut water use by 44 percent and landscape design that allows for on-site storm water treatment. More than 75 percent of total construction materials for the building were recycled or reused.
Honda has been expanding its portfolio of green certified buildings since 1999, according to the company. Additional LEED building are located throughout the United States, including a LEED Platinum-certified parts and training facility in Gresham, Ore., and Honda's Aircraft Company headquarters in Greensboro, N.C.