The U.S. Department of Transportation recently announced that $83 million will be allocated for rail projects in select areas of the country's northeast region. The states of Rhode Island, Maine, Connecticut and Vermont will all receive some portion of the funding that seeks to strengthen the high-speed rail project known as the Northeast Corridor.
Of the money allocated, $26.2 million will go towards installing a new rail along side others already installed in Rhode Island that will allow faster trains to travel past slower trains in an effort to improve arrival and departure times, and $3 million will go toward upgrades to a station in the city of Providence.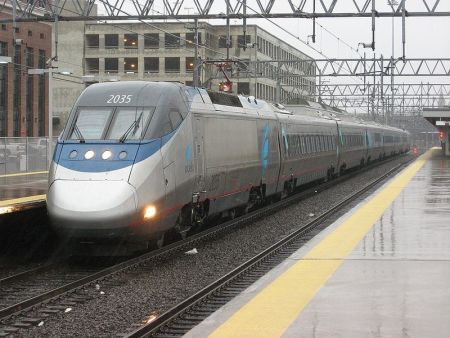 $20.8 million of the DOT funding will go towards the laying of double tracks and upgrades to certain routes in Massachusetts, and $30 million for similar projects in Connecticut between Hartford and Windsor. Finally, $2.7 million will go towards track signal improvements in Vermont.
News of the new federal-back programs come just after the Obama administration announced rail initiatives of almost $800 million, a large portion of which will go to alleviate congestion in Manhattan, New York City.