New York's Great Lakes Offshore Wind Project (GLOW) is off the table for now. After evaluating the economics of the project, the New York Power Authority (NYPA) Board of Trustees voted to end the competitive solicitation process without awarding a contract.
The NYPA received five responses to its request for proposals for developing the offshore wind farm. While the evaluations indicated that the project was technically feasible, the board said, the power generated by the proposed 150-megawatt (MW) capacity project would have cost two to four times more than power generated from a similarly-sized land-based wind power plant. Based on the high estimated annual cost of GLOW and the current economic conditions, the board determined that it would not be fiscally prudent to commit to the project.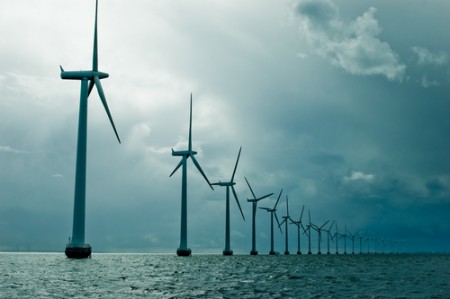 However, the agency also stated that it will continue to pursue the LI-NYC Offshore Wind Project, in the Atlantic Ocean off the southern coast of Long Island, with its partners in the LI-NYC Offshore Wind Collaborative, Consolidated Edison Company of New York and the Long Island Power Authority.
The collaborative has already submitted a lease application to the federal government for the seafloor area identified as a possible location for this project.