We hear a lot about GE's extensive activities in the wind power sector, but the giant company is hoping to shine brightly in the solar industry, as well. The company has announced plans to build the biggest solar panel factory in the country in the Denver suburb of Aurora, Colo. The factory will be as large as 11 football fields and expects to produce 400 megawatts (MW) worth of thin-film solar panels each year, enough to power 80,000 homes, GE said.
Completion of the factory, which is expected in 2012, will mark a more than $600 million investment in the company's solar business. GE said it chose Colorado for the factory because of the proximity to its existing solar excellence center. Colorado is also home to GE Energy's thin-film solar pilot line, where joint technology advancements with PrimeSolar have been tested. GE acquired PrimeStar earlier in the year.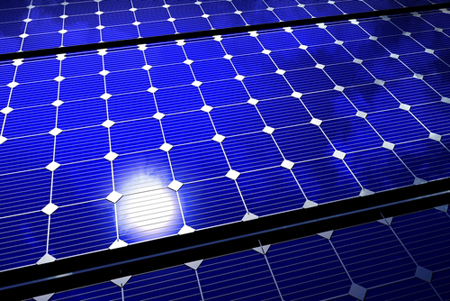 The first panels are expected to come off the production line in Aurora in 2012, with commercial availability in 2013. The factory will create 355 jobs in Colorado. To help accommodate GE's growth in the solar sector, the company also announced plans to create 100 new positions in New York at  its Renewable Energy Global Headquarters and the company's Global Research Center.
GE said the panels that will be produced at the Colorado plant are expected to be more effiecient, lighter weight and larger than conventional thin-film panels. Lighter panels are said to ease installations for  commercial solar rooftop applications. The larger size is said to help reduce the amount of electrical components required.