Are federal loans for electric-vehicle (EV) development stimulating the economy of Finland? That's the not-so-subtle suggestion from an ABC News story, but the U.S. Department of Energy (DOE) and EV manufacturer Fisker Automotive, which received a $529 million direct loan from the government in 2010, say the report is bunk and that the company has created hundreds of U.S. jobs already with thousands more on the way. This comes as the company also defends itself from Solyndra comparisons.
"Not a single dollar of the DOE loan has been, or will be, spent outside of the United States," Fisker CEO Henrik Fisker said in a post on the company's Facebook page. As for the DOE, it said: "Fisker used $169 million to support the engineers who developed the tools, equipment and manufacturing processes for Fisker's first vehicle, the Fisker Karma (which is being made in Finland). That work was done at Fisker's U.S. facilities, including its headquarters in Irvine, Calif., which has 700 employees and plans to continue hiring."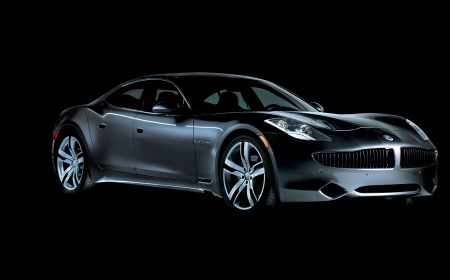 The company said the conversion of a former GM plant in Delaware is behind schedule – it will open in 2013 instead of 2012 – but 100 people are already working to reconfigure the plant to make Fisker's larger production Nina model. The DOE pointed out that this is where the bulk of the loan – $359 million – was intended to go, is going and will be going, with more than 2,500 workers expected to be employed.
Much of this was in the ABC News story, although buried too deeply for many people to notice. Meanwhile, the suggestion that taxpayer money was providing high-paying manufacturing jobs for former reindeer herders had become red meat for conservative news and commentary outlets.
The story on the ABC News website was done with the Center for Public Integrity's iWatch News, which published its own version that largely avoided insinuating that taxpayer money was stimulating the Finnish economy. Instead, it focused on whether the Fisker loan and a similar $456 million loan to Tesla were political payoffs that might be headed down the toilet just like the federal government's loan guarantee to Solyndra.
The story cites a Government Accountability Office report from February that said the DOE needed to keep better track of loans made under the Advanced Technology Vehicles Manufacturing loan program; notes that former Vice President Al Gore is a partner in a venture capital firm that backs Fisker, and that Tesla's "prime backers include a major fundraiser for Obama and Google co-founders Larry Page and Sergey Brin"; points out that both companies' cars are expensive; quotes a skeptical expert or two; and leans heavily on Tesla's own words from Securities and Exchange Commission filings, where the company is required by law to highlight potential business hurdles.
Become a Green Earthling Deal email subscriber by Friday, October 28th and you could win a wireless solar keyboard from Logitech! Either Mac or PC, it' your choice.