Buildings are responsible for 40 percent of the United States' energy consumption, a fact that's easy to be surprised by and then promptly forget. But a new exhibit on display at the Center for Architecture in New York City is do something tangible with that statistic, showing there are ways, through design and engineering, to cut down on consumption.
Called Buildings=Energy (E=BLDGS), the exhibit is running now through January 21, 2012. The exhibit covers the many choices that designers, planners and engineers have to reduce energy consumption when designing a building.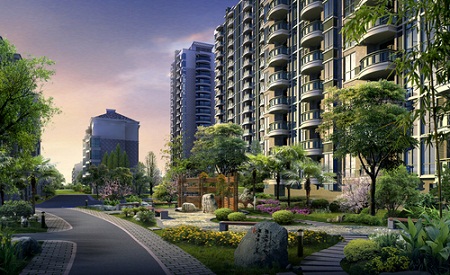 One of the features is an energy-efficient office building and a graphic wall called Buildings=Many Choices, by the firm Perkins+Will. The layout shows visitors various design decisions, policies and choices that go into the creation of a building. The goal is for people to walk away rethinking the definition of a modern building.
Features of The Buildings=Many Choices design include a narrow floorplate to optimize daylight, a self-shading exterior wall and a ductless HVAC system. The building prototype is also located in an unconventional spot for an office development, which helps to show how limitations can inspire a new approaches to development.