The competition is looking fierce for the 2012 Zayed Future Energy Prize, the world's largest clean energy competition. According to a report from Emirates News Agency, the contest has attracted a total of 1,103 nominations and 425 submissions from participants in 71 countries. That's an increase of 180 percent from the first year the contest was held, in 2009.
Now in its fourth year, the Zayed Future Energy Prize is intended to "celebrate achievements that reflect innovation, long-term vision and leadership in renewable energy and sustainability." The prize, which is named after Sheikh Zayed Bin Sultan Al Nahyan of the United Arab Emirates, has historically seen strong participation by U.S. innovators.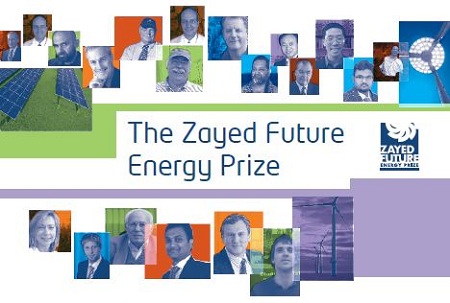 The two sectors dominating the 2012 competition will be energy-efficiency and CO2 emissions reduction. Three new categories for competitors have also been introduced this year:  a small-to-medium size enterprises category, a non-governmental organizations category and a large corporations category.  The submissions will be judged on four main criteria: impact, long-term vision, leadership and innovation.
After a four-stage evaluation process, judges will pare down the field of competitors to just 15 finalists. They will then pick the winners and runners up in each category who will be honored in an awards ceremony in Abu Dhabi next January. Winners will walk away with a hefty $4 million prize.
Last year's winner was Vestas.