Another college in Indiana will be installing a wind turbine on campus. The Indiana Institute of Technology has announced that it received approval from the Fort Wayne Board of Zoning Appeals to install a wind turbine on campus. The 120-foot tower will house a 26.5-foot wind turbine. The turbine is expected to generate 700 to 1,000 kilowatt-hours per month, about the amount of energy used by the average household in the United States, said John Renie, associate professor of mechanical engineering.
The wind turbine will provide the opportunity for students in the school's energy engineering, mechanical engineering and electrical engineering departments to study wind power firsthand. The school has already placed an order for the turbine equipment, and hopes to have it installed before the spring 2012 semester. The philanthropic arm of Steel Dynamics, a Fort Wayne-based company, donated $110,000 to fund the project.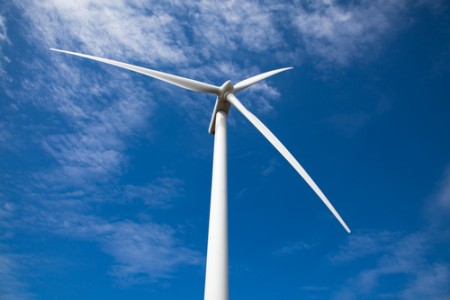 "This is the next step in our study of renewable energy sources," said Dave Aschliman, dean of the College of Engineering and Computer Sciences. "Our students are already involved with solar energy through solar powered water heaters in our lab and geothermal energy through the systems installed on campus in 2010."
The power produced by the wind turbine will flow back to the power grid and be credited to Indiana Tech's electric bill. Wind power is a large part of Indiana's strategy to meet its goal of generating 10 percent of its electricity from renewable resources by 2025.