More wind power is coming to a very windy part of North Dakota. Ontario, Canada-based Wind Works Power recently announced that it has entered the permitting process for a 150-megawatt (MW) capacity wind power project.
The project, dubbed Thunder Spirit, recently emerged as the chosen site after five-year study project by the Midwest Independent Transmission System Operator (MISO) North Dakota-Montana interconnection applications totaling 7,800 MW. According to Wind Works, the Thunder Spirit project was selected as the winner of the contract because it requires almost no electric transmission system upgrades and is in one of the best wind energy resource areas in MISO's territory.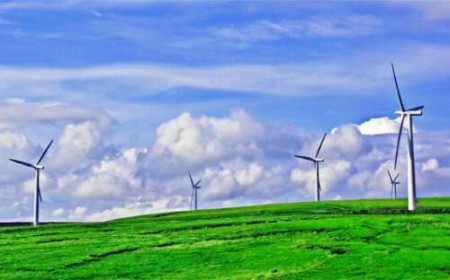 Wind Works didn't pinpoint that location, nor does it provide any information about the project on its website. However, a story in the Bismark Tribune said the  plant was planned for 10 miles northeast of Hettinger in Adams County, N.D.
Wind Works recently announced that it had secured $20 million in financing for the project. Early estimates for the construction of Thunder Spirit are in the $300 million range. The company said that it is now pursuing power purchase agreements.
Wind Works officials said they hope to begin construction in 2012. Thunder Spirit can connect into the MISO power market, subject to completion of an interconnection agreement.