The University of Iowa will soon offer an undergraduate program in wind energy, thanks to funding from a new grant. The Iowa Alliance for Wind Innovation and Novel Development made the grant award of $99,156 to university professor David Bennett.
Bennett, a professor of geology, has been tasked, along with additional professors, to develop the 18 hours of coursework for the new program.  The certificate program will include two core courses and a set of electives designed to build knowledge in two specialty areas – wind energy production or geographic information science for wind energy.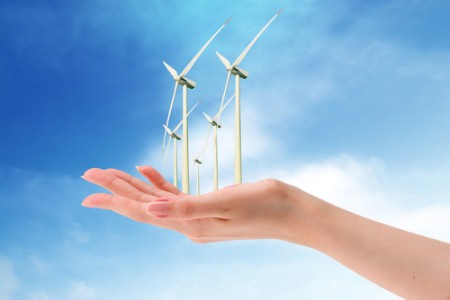 The courses will be included in the College of Liberal Arts and Sciences and College of Engineering, through the Departments of Geography, Civil and Environmental Engineering, and Mechanical and Industrial Engineering. The Iowa Alliance is a partnership of the private and public sector, with the goal of supporting wind energy related industries in throughout the state.
In 2009, The Iowa Alliance received a $3 million grant from the Iowa Power Fund. The grant was approved to implement research, training and education needs expressed by numerous wind energy companies. The University grant funding is tied to funding available from the Alliance to develop and coordinate educational programs to meet the needs of the wind power industry.