The U.S. Department of Energy's (DOE) Weatherization Assistance Program has been providing weatherization services to about 25,000 U.S. homes per month since ramping up in 2009. Not only has the program achieved the milestone of helping more than 500,000 low-income households save money on their energy bills to date, but it has also employed more than 14,000 workers across the country, and countless more throughout the supply chain.
With the entire nation focused on jobs, these are the kinds of successes that Americans need to see in order to judge whether stimulus funding for clean energy and energy efficiency, such as programs funded by the American Reinvestment and Recovery Act, are paying off. A recent announcement from the DOE highlighted this major energy efficiency milestone; and other notable successes on the clean energy jobs front.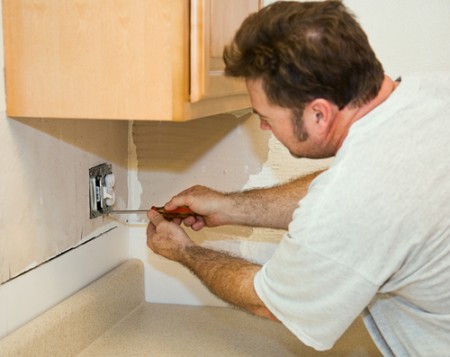 The announcement was accompanied by the release of a video (see below) showing the positive impact that the Administration's investments in advanced battery manufacturing have had on Michigan workers. A123 Systems, an advanced lithium-ion battery manufacturer that received ARRA funding has recently hired its one thousandth employee in Michigan, many of whom were previously out of work. The announcement comes on the heels of reports from the Solar Energy Industries Association and the non-profit Solar Foundation, documenting the increase in U.S. solar industry jobs.
"Our investments in clean energy innovation are creating hundreds of thousands of jobs around the country, developing entire industries and supply chains, and helping to make American companies to more competitive," said Deputy Secretary of Energy Daniel Poneman.  "We are in a race to capitalize on the huge economic and job growth potential of the clean energy economy. Other countries like China are already moving aggressively to develop and deploy these technologies, but with continued investments in innovation, this is a race we can win."