With Los Vientos I under way and a power-purchase agreement locked up, Duke Energy is off and running on the second part of that big Texas wind-power project: The company formally announced plans to build and operate Los Vientos II, with power from the proposed 202-megawatt (MW) capacity plant going to Austin Energy under a 25-year agreement.
The Los Vientos II is proposed for the same neck of the woods as its 200-MW capacity companion – in Willacy County, a two-hour drive south of Corpus Christi and 20 miles inland from the Gulf of Mexico – but the precise layout is, like the wind, a bit up in the air. Duke said part of plant might also go in adjacent Cameron County, but if Cameron County officials "elect not to participate in the project, the entire Los Vientos II wind farm may be built in Willacy County."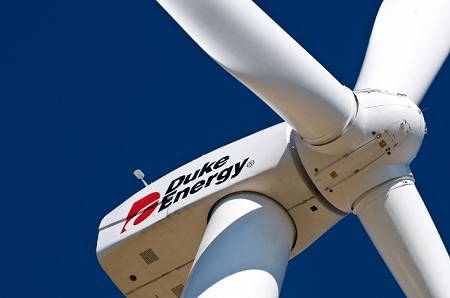 Duke already has three wind farms producing power in Texas (as well as four in Wyoming, one in Colorado and one in Pennsylvania).
And that's not all on the wind-power front for Duke: This year it has announced the acquisition of the 20-MW Shirley Windpower Project in Glenmore, Wis., as well as plans to build the 168-MW Ironwood Windpower Project in Ford County, Kan., the 131-MW Cimarron II Windpower Project in Gray County, Kan., and the 69-MW Laurel Hill Windpower Project in Lycoming County, Pa. Since 2007, the company has invested around $1.75 billion to build its ever-growing fleet of wind farms, it said.