The Tennessee National Guard Facility in Chattanooga, Tennessee has earned gold. Not a gold star, but a Leadership in Energy and Environmental Design (LEED) Gold designation from the U.S. Green Building Council. Hickory Construction worked with engineers and architects to create the Communications Training Complex for the 241st Engineering and Installation Squadron.
According to Hickory, the plans called for a LEED Certified facility, but the team went above and beyond and earned the second highest LEED certification. Of the 170 Air Guard projects nationwide, the Chattanooga project is one of only three that has been awarded a certification of any level.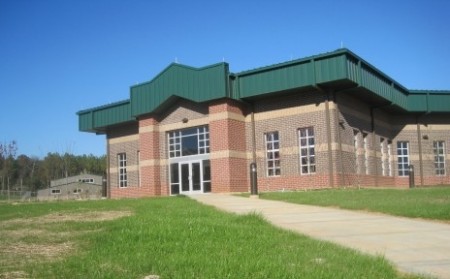 A variety of elements helped the design and construction team earn gold, including diverting 87 percent of all construction waste from the landfill. LEED specifies at least 50 percent must be diverted. Materials for the building also contained, on average, 30 percent recycled content, more than 10 percent above the requirements.
The building's energy performance came out to be 31.5 percent more efficient than what was required. Building designers had planned to reduce the potable water consumption by at least 30 percent, but actually increased that figure to a 47.3 percent water reduction. The amount of open space surrounding the building also came in above and beyond, at 54 percent.