In 2008, Oncor, a Texas-based electricity company, began installing new meters in its service area. For the most part, the meters looked a lot like a standard round electricity meter, but instead of the mysterious spinning dials on the face of the meter, the new Oncor meters featured a digital display.
The meters Oncor was installing were smart meters and the company recently passed the 2 million meter milestone for installations. Oncor's goal is 3 million smart meters by 2012.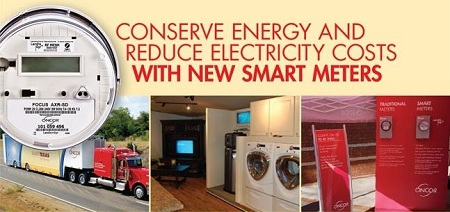 Oncor's smart meters meters record energy use in 15-minute intervals. Customers can then access daily and cumulative energy use information online through the state's Smart Meter Texas web portal. Customers can also review their use information – as well as their carbon footprint and prices per kilowatt-hour – in near real time via energy management devices such as in-home monitors. Studies worldwide demonstrate that consumers with easily accessible information on how they use electricity and what it costs save 5 to 15 percent on their energy costs. Based on this data and current customer consumption patterns, Oncor estimates customers within its service area could collectively save up to $250 million annually and reduce the need for up to a dozen new power plants over the next decade.
Installation of the meters hasn't been without its headaches. The utility has faced customer anger over claims that the smart meters were inaccurate or overcharged for electricity. This backlash was fueled further by customer service failures on the part of Oncor. This anger reached its peak in March 2010 when customers filed a class-action suit against the company alleging fraud. The case was later tossed out by a Texas District Court judge.