Green car sales for the month of August 2011 looked pretty decent across the board as we take a look at monthly sales figures from some of the top auto manufacturers in this space, including Toyota, GM and Nissan. In general, sales of Toyota hybrids look strong as always, while sales of the newer GM Chevy Volt and Nissan Leaf continue to move along at ok rates – which is to be expected given the early adopter status these vehicles still have, their newness to the market and production issues both companies have faced.
Toyota said that in August is Camry and Camry hybrid models combined had sales of 30,185 cars. The Prius, meanwhile, sold 9,491 units. Overall, Toyota said for last month it posted sales of 10,035 hybrids, while Lexus reported sales of 3,238 hybrids for the same time period. For Toyota this is an increase of 56.1 percent over August 2010.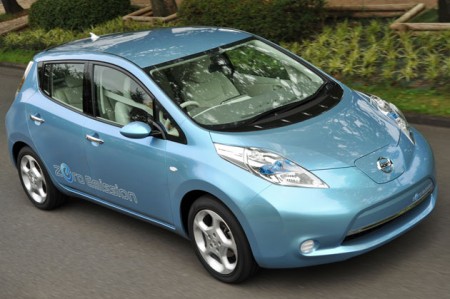 Nissan and GM, meanwhile, reported respective sales of 1,362 Leaf EVs and 302 Volt plug-in hybrids. For Nissan, this gives it a total of 6,168 Leaf electric cars sold to date this year. GM, meanwhile, reported year to date sales figures of the Volt at 3,172 cars.
The latest sales figures from these three big green car manufacturers tell us a few things. First, regular hybrid sales clearly lead the way right now, especially given their longer history, while Leaf and Volt sales are just getting started. Next, Nissan looks to be winning more of the hearts and minds of those early adopters buying the newer green cars, almost doubling sales for this year of its offering over that of GM.