Refrigerators are notorious energy hogs, gobbling up more electricity than any other single home appliance. Now, thanks to newenergy efficiency standards from the U.S. Department of Energy (DOE), new home fridges and freezers will be about 25 percent more efficient by 2014, saving consumers both cash and carbon.
The DOE reports that these new standards – developed with manufacturers, consumer groups and environmentalists – are expected to deliver more than $200 in utility savings for the typical consumer over the lifetime of the refrigerator, which adds up to more than $21 billion nationally through 2043.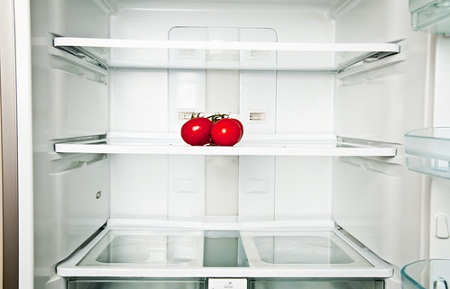 According to Secretary of Energy Steven Chu, this agreement builds on more than three decades of "common-sense state and federal refrigerator efficiency standards that have collectively saved American families hundreds of billions of dollars." He went on to add: "What's so remarkable is that even as the size of American refrigerators has increased and more features have been added, the historical purchase prices have come down and we are all saving money on our electricity bills every month."
These standards, which are expected to avoid more than 340 million metric tons of carbon dioxide emissions over the next 30 years, are the latest of more than 30 new efficiency standards for household and commercial appliances finalized by the DOE under the Obama administration.