Illinois has been a leader in adding wind-power capacity in the last few year. In fact, in 2010, only wind behemoth Texas and its 680 megawatts (MW) topped the Land of Lincoln's 498 MW of new capacity. And now Illinois is in line for another big boost: Developer E.On and GE have struck a deal under which GE will supply 94 1.6-MW turbines for each of two new wind-power plants E.On is building.
Do that math and that adds up to 300 MW in new capacity from the Settlers Trail and Pioneer Trail wind-power plants. The companies didn't say when the plants might be ready to produce power, but given that E.On announced in April that it had begun installing the GE turbines at Settlers Trail, it could very well be soon.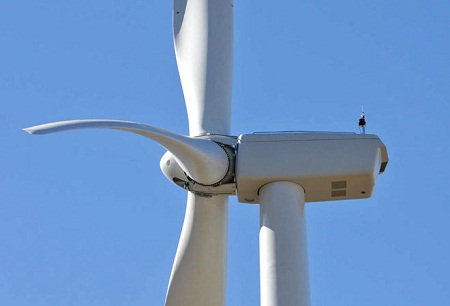 GE said the 1.6-MW turbine represents an evolution of its 1.5-MW turbine, which it called "the workhorse of the global wind power industry" – a reasonable claim given there are more than 16,000 of the units installed around the world.
The new turbines will spin in an area barely a couple hours by car south of the Chicago megalopolis, in Iroquois and Ford counties. GE said this part of Illinois features good wind but "more importantly, these sites are near existing high-voltage power lines, enabling cost-effective transmission to Chicago and other major Midwestern population centers."