Citing "unforeseen changes in market conditions" Mitsubishi Motors announced recently that they'll be raising the price of the 2012 Mitsubishi i electric vehicle (EV). From now on, if you'd like to get behind the wheel of the i, it will cost you an extra $1135.
Mitsubishi claims that the 2012 Mitsubishi i remains the most affordably-priced mass-market electric car available in the marketplace today. The company's ES model has a new retail price of $29,125. Subtract the $7500 federal tax credit for buying an EV and the net price of the ES is $21,625. The SE model now retails for $31,125. Minus the federal tax credit and the car nets out at $23,625.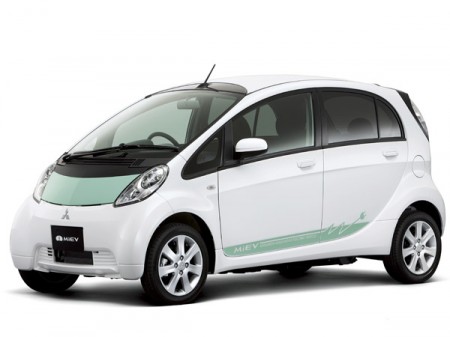 The standard Mitsubishi i is a rear-drive vehicle and features regenerative braking. It's equipped with a 16 kWh lithium-ion battery system and a 49 kW AC synchronous rear-motor with will propel the EV at a top speed of around 80 MPH. Upgrade to the SE model and you'll be treated to an in-dash navigation system, a rear camera, heated mirrors, a battery warning system, and a DC quick charge port that claims to give the battery 80 percent capacity in only 30 minutes.
The EV has a range of about 98 miles and a 126MPGe fuel economy rating for city driving and 99MPGe rating for highway driving, to give the electric car a combined score of 112MPGe, which is about on par with is competitor the Nissan Leaf.