Massachusetts Governor Deval Patrick has announced the issuance of $16 million in low-interest financing for the creation of renewable energy and efficiency projects in eight Massachusetts communities. The funded projects will include efforts to cut municipal energy consumption, and municipal wind power and anaerobic digestion projects.
Under the Energy Improvement and Extension Act of 2008, governments were authorized to issue Qualified Energy Conservation Bonds (QECBs) to finance renewable energy and energy conservation projects. The bonds provide zero or very low interest financing for clean energy projects by allowing the bondholder to receive a federal tax credit in lieu of interest payments.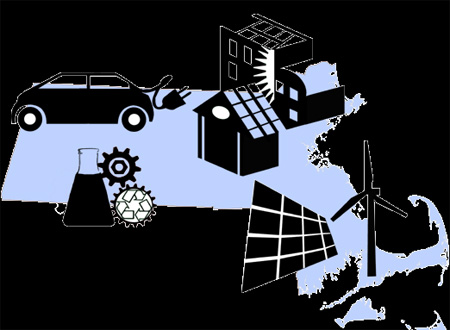 The Commonwealth was authorized to distribute $50,805,911 in QECBs through the American Recovery and Reinvestment Act of 2009. According to BrightEnergy.org, the funds were allocated based on the state's population. The Department of Energy Resources and Office of Administration and Finance will provide the bond allocations, and the QECB bonds will be issued by MassDevelopment, the state's finance and development authority. Projects funded under the program include two 2.5 MW wind turbines in Fairhaven, an anaerobic biodigester at a farm in Deerfield, and Energy Savings Performance Contracts for the towns of Marshfield, Gill and Belchertown. Seventy percent of the bonds must be used for governmental purposes.
"In Massachusetts each year, we spend approximately $22 billion on energy, about $18 billion of which go out of the state and the country," said Energy and Environmental Affairs Secretary Richard K. Sullivan Jr. "This program rewards municipalities and organizations for meeting their energy needs by adopting clean energy practices that lower operating costs while reducing our dependence on imported fuel."