Scotland has launched a new government economic strategy that officially adds "Transition to a Low Carbon Economy" to priorities laid out in 2007.
Even before this move, Scotland had already been charging ahead on renewables, the government said. Now, it hopes that making clean energy an official part of its economic strategy will help spur millions in new economic investment and create 13,000 jobs by 2020. Actions proposed to support the transition including focusing on low carbon manufacturing for job and investment development, and a £70 million renewables infrastructure fund to support development of offshore renewable energy, including wind and marine power.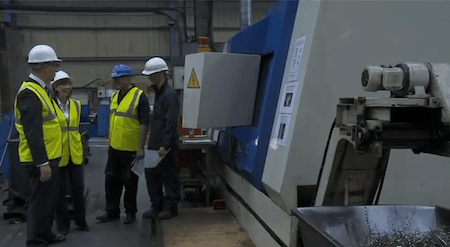 Other actions will include introducing high-speed broadband to the country, providing support for small businesses as well as large businesses with international focus, and guaranteeing education or training for all 16- to 19-year-olds nationwide. Secretary for Finance, Employment and Sustainable Growth John Swinney said the strategy will help Scotland, and in turn the United Kingdom, overcome its past economic troubles and possibly prevent future ones as well.
"We have established a new Strategic Priority – Transition to a Low Carbon Economy – building on Scotland's competitive advantage in this area and reflecting the excellent opportunity we have to secure investment and jobs in the low carbon sector," he said. "This Government remains focused on delivering faster sustainable economic growth, with opportunities for all people across Scotland to flourish, and the refreshed Government Economic Strategy outlines practical measures to ensure we achieve this."