Well-known luxury automobile manufacture Jaguar has released details of its new hybrid vehicle called the C-X16 in preparation of the car's public debut at the Frankfurt Motor Show 2011.
The C-X16 continues the company's tradition of high-end performance vehicles, like the limited edition C-X75 we covered earlier this year, and boasts a top speed of 186 miles per hour with the ability to from 0 to 60 mpg in around 4 seconds.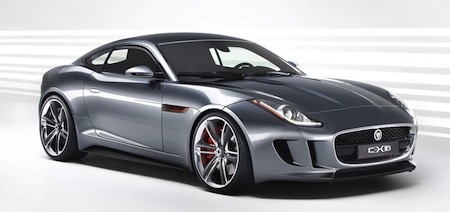 Propelled by an eight-speed, 3.0 litre V6 engine and a rear-mounted, integrated 1.6 kilowatt-hour battery system charged through regenerative braking, the new Jaguar concept can also travel in all-electric mode for when traveling at speeds under 50 mph.
Roughly 14.5 feet long, 6.7 feet wide and 4.3 feet tall, the manufacturer says the C-X16 hybrid will be one of the smallest cars Jaguar has ever produced, and comes equipped with features like smartphone integration, carbon-fiber racing seats, and a red interior with leather trim.