If it seems just a bit brighter as you peruse the aisles of San Diego's IKEA store, it's not some new Swedish super light bulb. It's clean, green solar power.
The retailer recently flicked the switch on its new roof-mounted solar power system. The 30,000-squar-foot photoelectric array consists of 1,120 panels and a 252-kilowatt system which will provide approximately 366,400 kilowatt-hours of clean electricity annually – enough to power about 32 homes. The new IKEA array will lower the store's carbon footprint by 290 tons of carbon dioxide, the company said.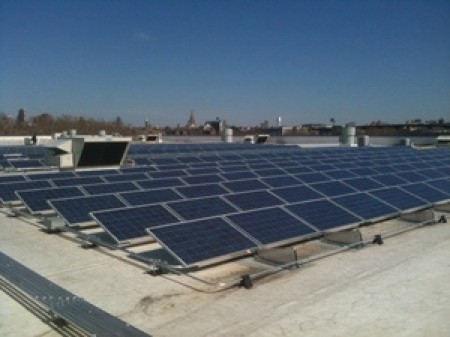 The solar project at the 198,000-square-foot San Diego store is IKEA's 10th in the United States. Two more projects are under way in California and eight more are in the works elsewhere in the country, including locations in Massachusetts, New Jersey, Ohio, Pennsylvania and Maryland.
"We at IKEA believe in the never-ending job of striving to improve the sustainability of our day-to-day business," said Jim Tilley, IKEA San Diego store manager. "The IKEA coworkers in San Diego are excited to help contribute to this goal with our newly operational solar energy system. We appreciate the support of the City of San Diego, SDG&E, and Gloria Solar, our partners in this project."