Ever wanted to get to Duluth, Minn., really, really quickly? That dream just got a little bit closer to reality with the announcement of a $5 million grant from the U.S. Department of Transportation to complete preliminary engineering and environmental reviews for the Northern Lights high-speed rail project between Minneapolis and Duluth.
Plans call for the Northern Lights line to begin its 155-mile journey at Target Field in downtown Minneapolis. Stops are planned for Coon Rapids, Isanti, Cambridge, Hinckley and Boylston before finally ending in Duluth. Proponents of the project claim it will spur approximately $2 billion in development along the corridor and encourage about 13,800 jobs.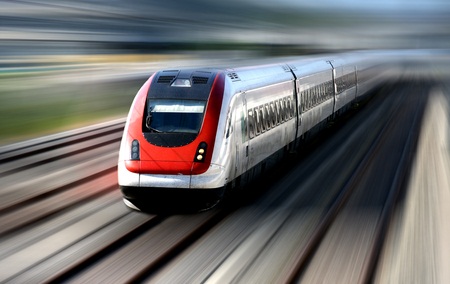 The train will have a top speed of 110 mph and make the trip in around two a quarter hours as it travels along State Highway 65 and Interstate 35. In July, the Federal Rail Administration approved this routing. The route uses existing BNSF Railway track from Minneapolis to Duluth.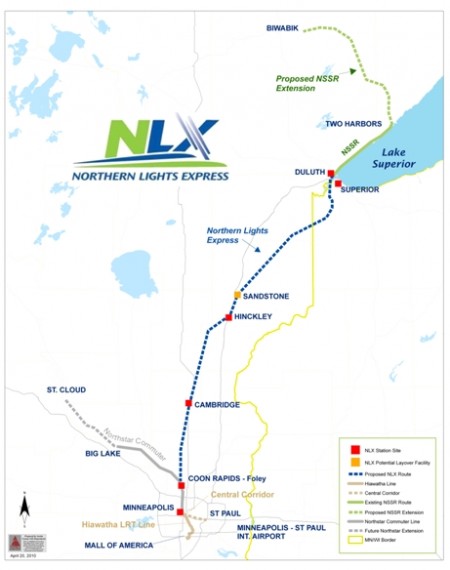 As part of this grant, the Minnesota Department of Transportation must complete an environmental review for the corridor. The U.S. Department of Transportation had already provided grants of $2.2 million and $500,000 for the initial phases of that environmental review.  The Minnesota Department of Transportation will contribute $3 million to the preliminary engineering/project environmental review phase of the project. Organizers say that with the DOT grant, up to 30 percent of the project's engineering work will be complete.