Leesburg, Fla., about 40 miles northwest of Orlando, isn't big, with a population of just 20,000. But big plans are unfolding there. Leesburg wants to build a 640-acre aerospace park with a decidedly green tinge, as it seeks to boost its economy and complement its other cleantech endeavors, including a $20 million smart grid project that's under way. The payoff if the park comes to pass: 600 jobs, the city believes.
The city said it is in discussion with several companies about setting up shop at the envisioned Florida Energy and Aerospace Technology Park in order to work together to convert municipal utility waste into green energy, fuel and other products. One aspect of that project would extract methane from wastewater biosolids (you know what that means). Another would take phosphorus- and CO2-rich water and convert it into algae-based fuels. Other byproducts could also be used to make potting soil components, the city believes.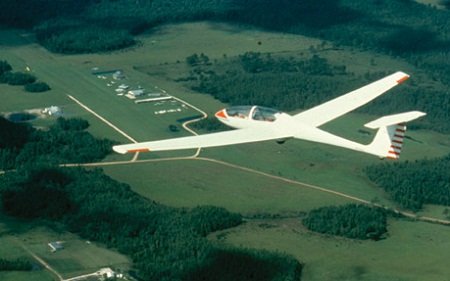 Another facet of the Park would focus on the aviation and aerospace industry, with a business incubator partially headed by the Embry-Riddle Aeronautics University, as well as hangars and airstrips. The city sees the opportunity for overlap between the green energy and aviation/aerospace sides, with experimentation and development of algae-based jet fuel.
Other schools in addition to Embry-Riddle are getting involved, including Lake-Sumter Community College, Lake Tech and Lake County Schools, as the city seeks to develop education programs tailored to the energy and aviation industries. Leesburg High School's "Energy Academy," currently in the works, for instance, will give students hands-on experiences in the energy field.