New Zealand's Green Party says it has a plan to create 100,000 new green jobs – a staggering number in a county with a population of just 4.3 million – with a widge range of initiatives, including investment in renewable energy and housing. The party says moving ahead with its plan would create a more resilient economy in the future, and would ensure the protection of the environment, all without deepening the debt. "Our costed plans will mean we're able to pay down debt more quickly than the current government is planning to," Green Party Co-leader Russel Norman says.
The Green Party's goals for New Zealand include building sustainable infrastructure and incorporating more green technology into small and mid-sized businesses, and pursuing clean technology development and smarter regulatory procedures. The Greens say they're also also interested in reforming markets and making workplaces fairer to employees, as well protecting New Zealand's "100% Pure" tourism brand.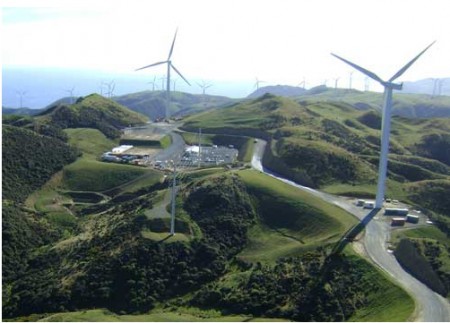 Regulations would include monitoring New Zealand's dairy industry, whose expansion has gone unregulated, leading to pollution in rivers, the Greens say. The country's rail system, which Norman bluntly calls an "embarrassment," would also be a priority. Without industry regulation and with money proposed to support highway traffic instead of mass transit, Norman says, New Zealand's carbon footprint will increase.
He sums up the Green Party's plan by saying, "Our economic plan will not only create good jobs, it will speed the transition of our economy to a low-carbon, clean technology future. The Green Jobs Initiative complements plans already announced to address child poverty in New Zealand and clean up our rivers and lakes. Jobs, rivers, and kids; it's a pretty compelling vision for a richer New Zealand."