With approximately $150 billion in assets under management, Toronto-based green energy player Brookfield Asset Management owns plenty of stuff including buildings, ports and a host of hydro and wind power generating facilities in Canada, the United States and Brazil. Now they're about to get a lot bigger and a lot more powerful.
The company recently announced the formation of Brookfield Renewable Energy Partners (BREP), which will merge the assets of Brookfield Asset Management with those of the Brookfield Renewable Power Fund, which is heavily invested in power plants in Canada and the northeastern United States. Together, the new company will have $13 billion in assets and trade on the Toronto Stock Exchange, and eventually seek a listing on the New York Stock Exchange.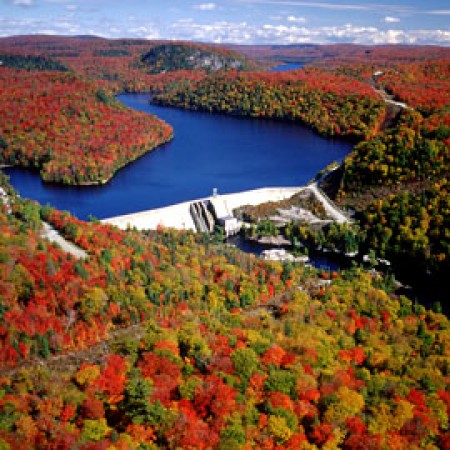 The company owns 179 existing power plants that can generate 4,800 megawatts of power. BREP officials say they will continue to focus on hydro power projects that provide long-term, stable investments and secure power purchase agreements. They anticipate hydro will generate about 86 percent of the company's power. Wind projects will make up most of the balance. In addition, the company is invested in about 2,000 MW of development projects, half of these are wind projects under construction or on the drawing board in Canada.
The new organization will operate in Canada, the United States and Brazil. According to Brookfield CEO Richard Legault, BREP "creates a global growth vehicle … positioned to be one of the premier renewable businesses in the world."