First Automobile Works (FAW), an established car manufacturer in China, has announced the launch of two green cars, a plug-in hybrid and full electric vehicle, in late August.
The cars, both called the Besturn – a name the company applies to other luxury sedans (one of which, the B70, is pictured below), came to our attention on the english version of the People's Daily and are part of a larger $1.5 billion, five year plan by FAW under which they're hoping to release thirteen new passenger cars and three commercial vehicles.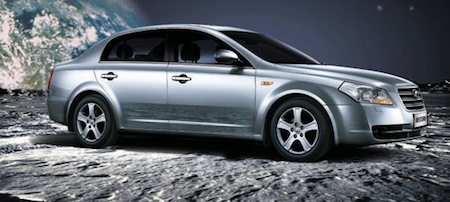 The progression of electric cars in China has been over-shadowed a bit by public transit initiatives like a new electric bus program and high speed rail initiatives in the country.
After a terrible train accident earlier this year in China, some of the country's rail plans are changing slightly in the hopes of quelling safety concerns. But, should consumers still fear train travel, it could spur more private vehicle purchases in the region.
EarthTechling is launching a weekly green deals service in October called Green Earthling Deals.  Sign up for the weekly email by Monday, September 19th and you'll be entered to win a custom iPad or iPhone case from the extraordinary designers at Grove.   More details can be found on EarthTechling's Contests page.