The number of  Energy Star approved homes is on the rise, according to statistics from the Environmental Protection Agency (EPA). Information posted on the EPA's website said one-quater of the homes built in 2010 in the United States were recognized as Energy Star. That's a 21 percent increase over 2009 totals.
To be considered Energy Star approved, homes must adhere to strict energy-efficient requirements, including having effective insulation systems, high performance windows, quality construction to reduce leaks and drafts, efficient heating and cooling equipment and Energy Star qualified lighting and appliances. Since 1995 approximately 1.2 million new homes have earned EPA's Energy Star, representing savings of nearly $350 million on utility bills while avoiding greenhouse gas emissions equivalent to those from more than 450,000 vehicles.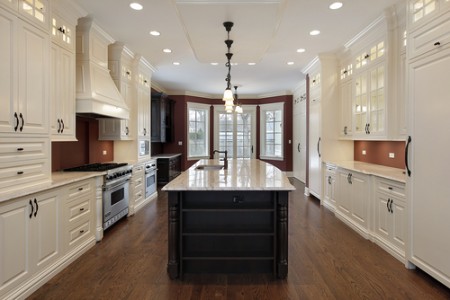 In 2010, more than 108,000 single-family homes earned the Energy Star across the nation and sixteen states had a market share of 25 percent or higher Energy Star qualified homes, according to the EPA's findings.  These states include Arizona, Colorado, Delaware, Hawaii, Iowa, Kentucky, Maryland, Nevada, New Jersey, New Mexico, Ohio, Oklahoma, Rhode Island, Texas, Utah, and Vermont.
Energy Star was introduced by EPA in 1992 as a market-based partnership to reduce greenhouse gas emissions through energy-efficient design. More than 20,000 organizations are Energy Star partners, committed to improving energy-efficiency in homes, products and businesses.