24 universities in 23 states across the US will be receiving a total of $30 million to train graduate and undergraduate engineering students in manufacturing efficiency. The list of winners was announced earlier this month by U.S. Energy Secretary Steven Chu. The schools will each receive $200,000 to $300,000 each year for up to five years to help students get comprehensive training in energy management through the Department of Energy (DOE)'s Industrial Assessment Center program.
Through working with their university's Center, students will be able to conduct energy assessments in various manufacturing facilities, allowing them the skills to help companies manage energy, reduce waste and save money in the future. The program is projected to train 10-15 promising engineering students per year, and thus perform about 20 assessments annually, along with follow-up reporting and the implementing of improved systems.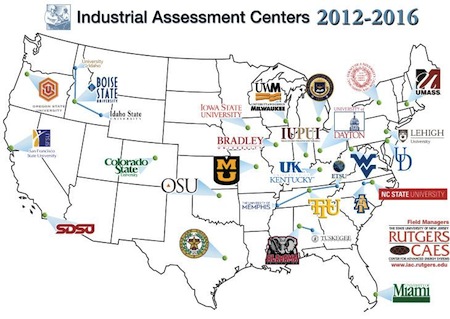 Besides the assessments, each Center also promotes interaction between the companies and the private sector, which could provide support by way of scholarships, internships, workforce development.
"The Centers will provide a boost to the next-generation of American workers as well as to the businesses with which they work," said Secretary Chu. "This industrial efficiency training program opens the door to good jobs in a growing, global sector for thousands of energy-savvy students while promoting real, boots-on-the-ground progress toward our transition to a clean energy economy."