The Obama administration is backing the nation's first commercial-scale cellulosic ethanol plant – where corn cobs, leaves and husks typically left on the field after harvest will be used to produce biofuel – with a $105 million federal loan guarantee.
The U.S. Department of Energy (DOE) had conditionally backed the financing deal for ethanol giant Poet's Project Liberty, in Emmetsburg, Iowa, back in July. It said the finalized loan guarantee will lead to the production of up to 25 million gallons of ethanol per year.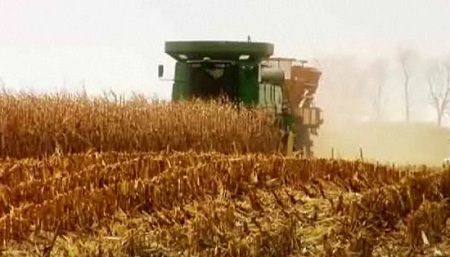 The financing for the Poet project joins a host of loan guarantees closing before the DOE's Section 1705 program for renewable energy development wraps up at the end of the month. The program has been under fire in the wake of the Solyndra bankruptcy, but the Obama administration says it has been helping advance clean energy while also stoking job growth. The DOE said the Iowa project will result in 200 construction jobs and 40 permanent jobs, and will generate around $14 million in new revenue to area farmers who will provide the corn crop residue.
The DOE is also working on a loan guarantee for a similar plant in Kansas planned by Abengoa Bioenergy Biomass of Kansas, a U.S. subsidiary of the Spanish-based Abengoa Bioenergy. That project received a  conditional commitment for a loan guarantee of $133.9 million loan guarantee in August.