According to the Energy Information Administration, around 71 percent of petroleum consumed in the United States in 2009 was used in the transportation sector, and 63 percent of the crude oil used to make this fuel was imported. Embracing alternatives to imported oil for the transportation sector is seen by many as increasingly important to U.S. energy security and national security goals, but the nation currently lacks the manufacturing capability required to make next-generation biofuels more than just the proverbial drop in the fuel supply bucket.
Hoping to change that, President Barack Obama recently announced that the U.S. Departments of Agriculture, Energy and Navy are collectively ramping up efforts to produce "drop-in" aviation and marine biofuels for military and commercial transportation. The term "drop-in fuels" refers to a class of biofuels that can easily replace gasoline or diesel in existing engines.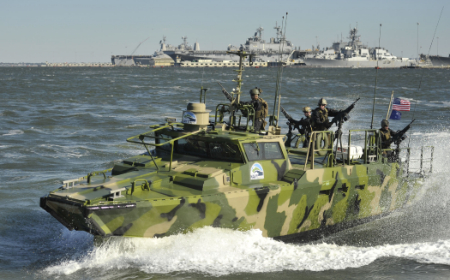 The new funding is being initiated in response to the Obama administration's framework for reducing dependence on foreign oil: Blueprint for A Secure Energy Future, released in March. The three government agencies will invest a total of up to $510 million over the next three years to jointly construct or retrofit several drop-in biofuel plants and refineries. The funding will also leverage at least an equal cost-share from the private sector, to help build U.S. biofuel manufacturing capacity, and provide economic opportunities in rural America.
"These pioneer plants will demonstrate advanced technologies to produce infrastructure-compatible, drop-in renewable fuels from America's abundant biomass resources," said Energy Secretary Steven Chu. "It will support development of a new, rural-focused industry that will replace imported crude oil with secure, renewable fuels made here in the U.S."