West is best when it comes to eco-friendly higher education. At least, that's the view of the Sierra Club magazine Sierra, which puts the University of Washington at the top of its fifth annual list of the country's 20 "Coolest Schools," and has six other Left Coast schools in the top 10.
The schools in question are colleges and universities that make efforts to use renewable forms of power and other sustainable methods of operation. Among the highlighted schools: No. 6 UC Irvine, for its energy-efficiency standards; No. 5 Stanford, for its commitment to keeping undeveloped land in its natural state; and No. 2 Green Mountain College (from way out there in Vermont), where cow manure is used as a source of energy.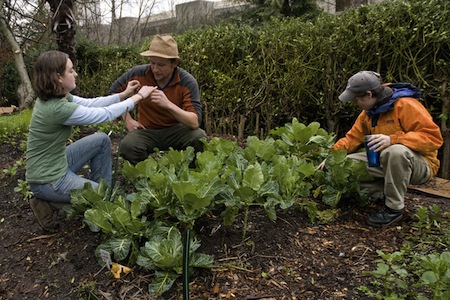 But about the winner: Sierra says U-Dub has made vigorous effort in its environmental commitments, getting 90 percent of its energy from hydropower and providing students and faculty with programs and departments focusing on environmental responsibility. The university offers such programs as the Center for Sustainable Forestry, the Alaska Salmon Program, and the Center for Ecogenetics and Environmental Health.
So exactly how important can a reputation for environmental responsibility be for a university? Sierra says that according to a 2010 report by Princeton Review, a college's sustainability efforts actually are taken into consideration by 64 percent ofprospective students, and is important to even those not looking to pursue an education or career in the environmental field. And experiencing a green school can really change lives, Sierra says.
"When students take what they've learned in the classroom and proceed to get their hands dirty in the real world, they realize the potential they have to make a difference," says Sierra Editor-in-Chief Bob Sipchen. "We're thrilled to highlight these forward-thinking schools for emphasizing environmental responsibility, and for teaching, inspiring, and empowering students to affect real change."