They don't call them the Sun Devils for nothing. Arizona State University recently announced that the university will lead a new national Engineering Research Center (ERC) to explore how to harness solar power in ways that are both sustainable and make economic sense.
The project, officially dubbed the ERC for Quantum Energy and Sustainable Solar Technologies (QESST) is funded jointly by the National Science Foundation and the U.S. Department of Energy. The project will receive $18.5 million for the first five years of the center's operations.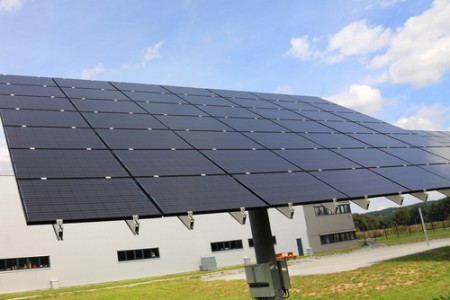 Among its goals, QESST hopes to be an incubator for collaborations among university research teams. ASU researchers will work with colleagues at the center's partner institutions – the California Institute of Technology, Massachusetts Institute of Technology, the University of Delaware and the University of New Mexico. The center will bring the university researchers in contact with major energy companies, photovoltaics industry leaders and entrepreneurs to provide a staging ground for major innovations in solar energy devices and systems.
The center's mission also includes accelerating commercialization of solar energy technologies through partnerships with industry and expanding opportunities for education in energy engineering. So far, more than 40 companies have committed support for QESST, including major manufacturers and companies that produce basic materials and photovoltaic devices and systems.
The element that distinguishes the QESST effort from other research collaborations is that the group will apply quantum mechanics to development of  advanced photovoltaic technologies. Quantum mechanics has revolutionized integrated electrical circuits that power computers and communications, enabling devices to be made smaller, more efficient and multi-functional. QESST researchers hope to apply the same principles of quantum mechanics to developing energy generation systems that convert sunlight to energy more efficiently, and to the design of energy systems that can be integrated into homes and offices.