Finance giant Citi is continuing an aggressive expansion into clean energy, backing a $50 million equity fund to help Oakland, Calif.-based Sungevity do residential solar-power lease projects. The move comes fast on the heels of a similar deal announced between Citi and SunPower valued at $105 million.
Sungevity said the equity fund from Citi will be important in supporting its expansion to the East Coast, announced in July with the "Rooftop Revolution" free ice cream marketing campaign. In addition, in May, Sungevity announced a partnership with Lowe's, and the Citi money will come in handy for that. "Citi is a valuable addition to our sources of project finance as we look to provide more customers with our easy, affordable solar lease option and spur the mass adoption of solar," said Mac Irvin, chief financial officer of Sungevity.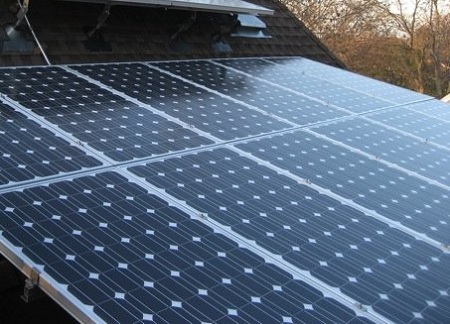 In the SunPower deal, Citi put up $80 million as it chips away at its long-term goal to invest $50 billion in clean technology and alternative energy. But wait, there's more: Earlier this year, Citi teamed with SolarCity on a $40 million fund to back solar power lease arrangements this year, and in June we reported that it had gone in with Google on a big California wind-power project.
Sungevity said that with the Citi injection, the company has now raised funds to support more than $120 million in residential solar projects in eight states:  Arizona, California,Colorado, Delaware, Massachusetts, Maryland, New Jersey and New York.