Policies on solar power are shifting in Asia Pacific countries, and in a good way, according to market watcher Solarbuzz, which says the region will account for 26 percent of global photovoltaic demand by 2015. That's a big jump from 2010, when Asia Pacific accounted for 11 percent of the market.
China, as usual, figures to be a big force in the demand surge, but India is a growing player as well. "Market growth expectations are high for the region, China and India in particular, as they each have multi-gigawatt project pipelines," said Craig Stevens, president of Solarbuzz. But there could be hurdles for the super-sized projects, Stevens said. "The largest challenge facing many of these projects is the need to secure financing amidst a still evolving policy and regulatory environment. If these policies are successful in delivering the projected growth for the Asia Pacific region, it will help offset the impact of incentive cuts across Europe."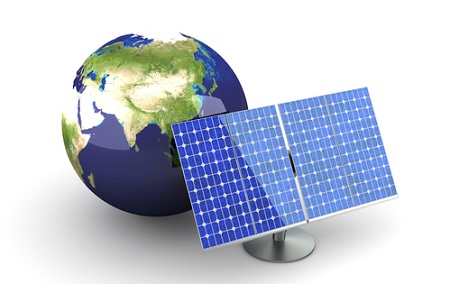 Solarbuzz said the top five Asia Pacific markets – Japan, Australia and South Korea, in addition to India and China – are projected to account for 3.3 gigawatts (GW) of demand in 2011, with China and Japan leading the region.
A nationwide net feed-in tariff is credited with spurring the Japanese solar PV market, which is expected to install at least 1.29 GW of new PV capacity in 2011. Solarbuzz noted that the Fukushima nuclear disaster has led to calls from domestic cell manufacturers to push for enhanced renewable energy policies.