[Editor's Note: GreenPowerScience joins us today as an occasional contributor in our columns area. Much like energyNow!, we believe GreenPowerScience's video content to be of strong interest to our readers and will thus present in batches some of their videos. One word of advice as you watch GreenPowerScience videos, however – though you may be inclined to try some of these projects yourself, make sure first to fully understand the technique behind them.]
By Dan Rojas, GreenPowerScience
GreenPowerScience is done by Dan and Denise Rojas, who are both former SAG actors through 1990 with experience in national TV commercials, motion picture production work and a national release made for television movie parts. GreenPowerScience was formed in 2007, offering scientific experiments in an open source format. Starting as a hobby expressing many personal scientific findings discovered from years of tinkering, the GPS channel and website has grown to over 70,000 subscribers.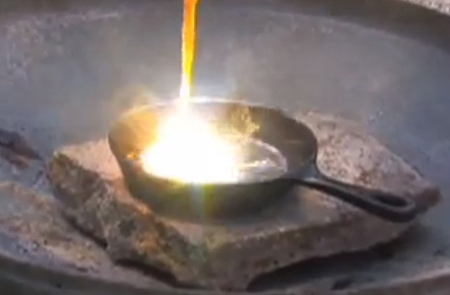 This week's collection of GreenPowerScience videos includes the following:
– The first ever GreenPowerScience video, focused upon the Fresnel lens.
– Giant water parabola solar cooker – this is a 43″ diameter water parabola lens that can reach in excess of 1,000 fahrenheit or 537 celsius. The water lens is running at about 80% of maximum power. The water needs to be distilled, rain or R/O for maximum power. I used well water to demonstrate that it will work with groundwater.
– This video shows the power of direct cooking. It is five times faster than bottom cooking but requires a lot of experience and requires caution. It uses only a large Fresnel lens and only the power of the sun.