As far as large homebuilders go, Ryan Homes has focused enough attention on green building to have been designated an Energy StarPartner. Now the developer is focusing its attention on The Greens at Locust Chapel, the first community to earn Howard County's Green Neighborhood distinction.
The development in Ellicott City, Maryland, conforms to Howard County's Department of Planning and Zoning guidelines for Green Neighborhood designation, which include open space provisions, water conservation management, minimal-impact construction materials, energy efficient appliances, fixtures and advanced ventilation techniques.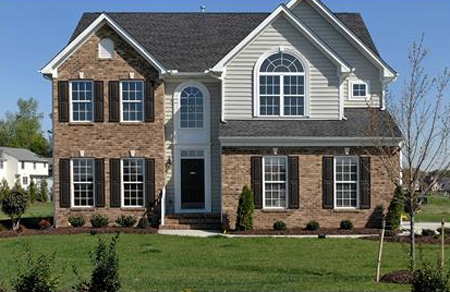 The program is divided into two components – "Sites" and "Homes" – both of which must be fulfilled for a community to be recognized as a Green Neighborhood. As far as green developments go, these guidelines place more emphasis on elements like natural grading and reuse of trees than on the use of sustainable building materials and systems, but all the homes at The Greens at Chapel Hill do feature rain barrels and have access to a solar-powered clubhouse with a green roof.
More information on the development is available online.