If you build it, the energy will come – but first you need the financing. And the energy investment firm Blackstone says it now has commercial money lined up to make Meerwind, a planned 288-megawatt (MW) capacity offshore wind-power plant in the North Sea, a reality.
Meerwind will be Germany's biggest offshore wind farm, Blackstone said, and it will also be the country's first developed privately. The firm said a long list of lenders will provide 822 million Euros in financing –  nearly US$1.2 billion at current exchange rates –  for the $1.2 billion Euro project, which is expected to be completed in 2013.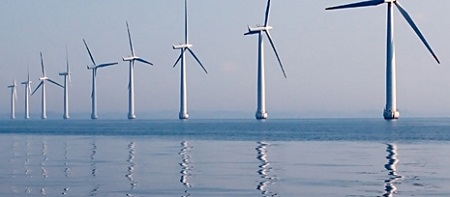 While Meerwind is privately financed, Blackstone said German government policy under a new offshore wind program – intended to help the country live without nuclear power after 2022 – was nonetheless key to pulling the project together. "The long-term, fixed feed-in tariff and a requirement that the local grid operator must construct and pay for the interconnection of the wind park to the onshore grid (20%+ of total project costs) are innovative ways in which the government is incentivizing private investment," the company said.
According to the company, the announced funding will pay for the installation of 80 Siemens 3.6-MW wind turbines 23 kilometers off the German island of Helgoland in the North Sea. Upon completion, Meerwind is expected to produce enough electricity to power 400,000 households.