A new concept from designer Aaron D'Costa out of London combines the idea of home energy management and the nostalgia of family photos into a product, roughly the size of a modern flat-screen television, that displays energy use levels as well as favorite memories.
Called the Eco-fade Sustainable PhotoFrame, the unique product is inspired by Phillips and is definitely stylish, but that may not make it as practical as other units on the market. The overall idea is that a large, digitally displayed family photo will act as the control interface for a system that monitors the electricity use of each room in a household.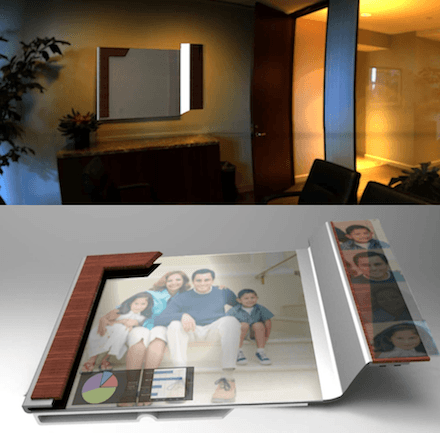 To show which family members use the most energy, the rooms are tagged by each person's face in the large photo. On the right of the family photo, the smaller display for each person's face, seen in the image above, will change in opacity depending on electricity use. The picture frame also features wireless capabilities and a USB port to transfer new photos and information.
Whether it's through smart meters, as in the case of at least one utility company using software to show neighborhood energy use, or this latest digital photo display concept, it seems adapting people's energy behavior will be based partially on providing personal information, and partially on comparing that data to others.