Live in Iowa? Ankeny, Des Moines, Urbandale and West Des Moines, specifically? Your local government wants you to know about all the energy-efficient retrofits and purchasing decisions they've made with your hard-earned cash, which is why they created a website called Share Good Energy.
Local improvements such as LED traffic signals, LED lighting retrofits, and energy-efficient window retrofits on public buildings (including Des Moines' historic City Hall) are a few of the items shared on this site. Also highlighted is a revolving loan program that allows municipal departments to borrow the funds for energy-efficient purchases such as hybrid gas-electric police vehicles and pay back the the loan amount over time based on the energy saved.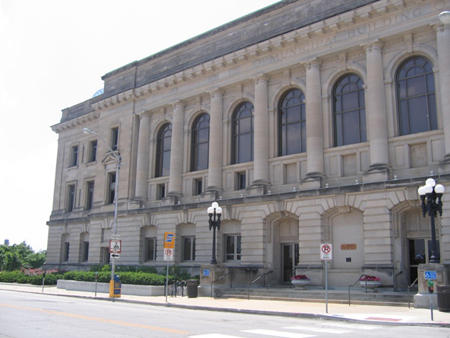 The idea behind the website is to inspire local homeowners and owners of commercial buildings to save energy by learning from the successes of these municipal governments. It features tips and resources for saving energy, as well as information on city projects.
This collective effort on the part of the four municipalities came together under a $1.1 million grant from the federal Energy Efficiency and Conservation Block Grant program, and is expected to help each municipality save thousands of dollars in operating costs each year.