How much would a streamlined permitting process add to California's economy? According to a new study from SunRun, one of the state's leading installers of residential solar, over $5 billion. Plus, it would send an additional $270 million in tax revenue into state and local coffers.
This study is a follow-up on a report SunRun commissioned from AECOM, a consulting and analysis firm, in January of this year. That report, entitled "The Impact of Local Permitting on the Cost of Solar Power," showed that current local solar permitting and inspection processes add an average of about $2,500 in costs per home installation. This new report from AECOM calculates the economic and fiscal benefits of streamlined permitting for the state of California in conjunction with the U.S. Department of Energy's (DOE) SunShot initiative, a pilot program that seeks to make residential solar more affordable, as well as U.S. Senate Bill 1108. That proposed legislation would promote standardized permitting while also providing grants for solar installations.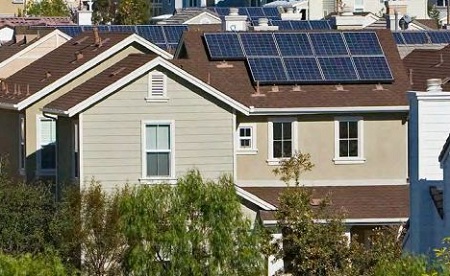 Do these finding have an impact beyond the Golden State? Yes, said SunRun's Director of Government Affairs Ethan Sprague, in a statement: "Any local government can boost the economic impact of solar through streamlined permitting, and there's a funding opportunity from the DOE to help make it happen."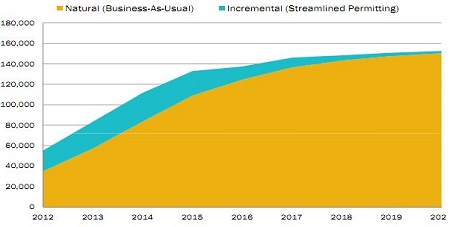 He also notes that streamlined solar permitting guidelines already exist, waiting to be put to use, and that they offer a low-cost way to add billions to California's economy.