Here at EarthTechling, we usually focus on clean, renewable energy in the United States, but innovations in this area are happening all over the world. There are ideal locations for solar and wind farms, offshore wind, and other forms of sustainable energy everywhere on the planet, with each breakthrough leading the world closer to an environmentally-sound way of life.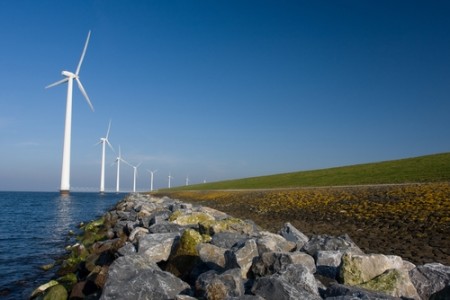 In this week's installment of Green Tech Chatter, we're looking at the cleantech news from Europe, checking out developments in wind and more. Europe as a whole is making huge progress in the field of renewable energy, and is projected to triple its wind power capacity by 2020. The continent is also home to many of the world's largest offshore wind farms. Check out the latest from across the pond below.
PennEnergy discusses the development of a new 300 MW wind farm in Romania, while Bloomberg.com reports on the investment angle.
The Financial Times talks about US private equity firm Blackstone planning to invest in offshore wind farms in Germany.
SolarServer rounds up this year's Intersolar Europe exhibit in Munich, which showcases cutting-edge solar technology.
If you're in that area, "Photovoltaics, Forms, Landscapes" will take place in September in Hamburg, and the conference will discuss the design and installation innovations of solar technology.
CzechPosition.com talks about on E4U's appeal to Czech investors to support a solar heating plant.
Power Engineering has the latest on the world's largest offshore wind turbine, located in England.
Better late than never.  Scotsman.com reports that plans for an offshore wind farm in Aberdeen, Scotland, have finally been submitted 8 years after the project's announcement. Donald Trump, of course, is against it because it's too near his proposed golf course.