Electric motorcycle racing just got a lot more serious. Brammo, an electric motorcycle manufacturer, recently announced a strategic partnership with TTXGP, an international electric motorcycle racing series also known as the eGrandPrix.
Under the partnership, Ashland, Oregon-based Brammo will develop the Empulse TTX, a race-ready version of its six-speed Empulse sport bike. The racer will be for the exclusive use of teams competing in the 2013 TTXGP World Championship Series. Teams racing the Empulse TTX will have what is described as "an affordable, accessible race-ready platform" that Brammo feels will hold up well in racing.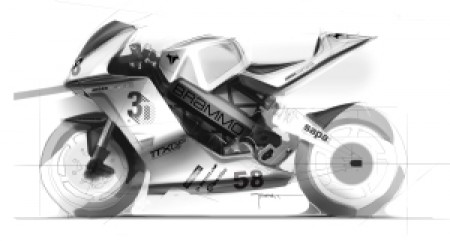 Teams racing the Empulse TTX will have access to a full race package including a full race kit which removes headlights, the fairing and adds safety systems mandated by TTXGP.
Empulse TTX teams in the 2013 series will be eligible for cash prizes as well as competing in the Brammo Cup. While Brammo has yet to announce the price of the new bike, the company says the goal is provide something that won't have a high entry cost point.