High-end automaker BMW has released information about its new concept vehicle, an electric scooter, through the motorcycle division of the company called Motorrad. The scooter development project was partially funded by the German Federal Ministry of Transport with the goal of creating an electric vehicle that could compete with the performance of a combustion engine scooter.
Appropriately dubbed the E-Scooter, BMW says the vehicle is being studied in the face of growing urbanization that is making transportation avenues increasingly congested, and causing storage space to come at a premium price. While some may debate whether scooters will solve these issues, one thing is certain, the company knows how to design a good-looking concept.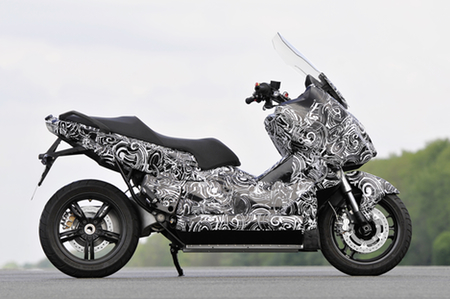 The E-Scooter has a stated range of just over 60 miles, and although specific numbers were not mentioned in the release, the manufacturer claims the electric scooter can go from 0 to almost 40 miles per hour in a time that's comparable to standard 600cc maxi-scooters, which could be under six seconds. According to BMW, the new concept can be fully charged from any standard outlet in roughly three hours.
As far as the competition goes, overall, the E-Scooter seems to be better than the last publicly available model we covered called the Green Baby out of Taiwan, and just under the specifications of the Fido out of Seattle, Washington.