It looks like Canada is ready to put energy storage technologies to the test. According to a recent announcement from the Wind Energy Institute of Canada (WEICan), construction of a 10 MW Wind R&D Park in North Cape, Prince Edward Island, Canada is underway and the institute is ready to vet some energy storage solutions.
WEICan issued its "expression of interest" in order to solicit technical and costing information that it will use to create a short list of energy storage manufacturers. From there, WEICan intends to get negotiations going which will ultimately lead to the selection of an energy storage system for its wind energy research and development park.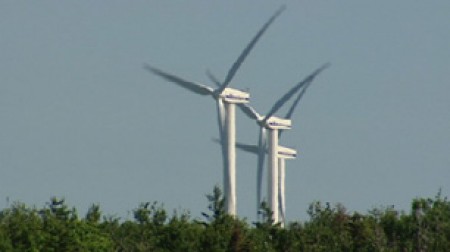 The research and development park is reportedly supported by a $12 million grant that has been issued as part of the county's economic action plan. The Prince Edward Island Government is also providing support in the way of a $12.6 million loan which it expects will be paid back through the the sale of power from the facility.
WEICan says the purpose of the park is to gauge the economic and technical viability of using energy storage technology with wind power plants in a Canadian application.
EarthTechling Reader Appreciation Week is June 13-17.  We're giving away awesome green gifts to Facebook fans and newsletter subscribers.  Participate in the green goodness by joining our newsletter and Facebook communities.